The Samsung Odyssey G9 is one of the most interesting monitors of the moment.
This is the most ambitious proposal of its range of Odyssey gaming monitors and seeks to conquer us with its ultra-wide 49 " QHD panel equivalent to two screens, an aggressive 1000R curve, 240Hz refresh rate and much more.
Watching your favourite game on a 24-inch screen is impressive but watching it on a CURVED 49-inch screen will give you the best immersive game experience ever seen.
As one of the highest-end monitors on the market, we could not forget features such as HDR1000 certificaton or compatibility with G-Sync or AMD FreeSync Premium Pro.
Will this monitor meet the tough demands of its market segment? Let us get started!
Samsung Odyssey G9
Technical specifications Samsung Odyssey G9
We are talking about a premium product; its technical specifications are enviable and typical of a high-end model. Here they are:
Response time 1 ms
49-inch screen
Resolution DQHD | 5120 x 1440
Curved Screen 1000R
Refresh Rate 144 Hz
Two (2) USB Ports
178 Degree Viewing Angle
Dimension 114.7 x 53.7 x 41.6 cm; 16.7 kgs
The unboxing begins with surprises from the first moment, because the size of the box itself is something very shocking.
Of course, it is instantly clear that we are going to be facing a titanic product.
We are talking about a premium high-end monitor, a curved 49-inch screen that will make blacks darker and whites brighter, in a few words you will feel that you are inside your favourite video game as if it were virtual reality.
This monitor has a price that ranges between 1,600 and 1,700 Euros.
Being one of the best-selling Samsung monitors it is common to find offers, although as we have mentioned it is a screen that is worth it for its usual price.
---
The agency you should avoid 97 Wyeverne Road Cathays Cardiff CF244BG
2LET2
Samsung Odyssey G9 accessories
Among the accessories we find:
A power cords.
A DisplayPort cable prepared to support high resolutions.
A USB 3.0 cable for the hub.
All mounting elements, including the stand or a VESA adapter.
User manual.
The assembly of the monitor is a particularly complex process given the large dimensions of the panel, which also reaches a weight of no less than 14 kilos, which amount to 16.7 kg if we count the base. Here more than ever it is important that the assembly process is well thought out.
If we look at the instruction manual, it already suggests that we use a person to help us to get the monitor out of the box, something that is precisely the last steps that recommend us in disassembly. Someone can do it alone, but the fundamental thing is to be careful and follow with peace of mind the whole manual.
Advantages of Buying the Samsung G9 Odyssey
The most important thing when buying a Curved Monitor is to know the advantages it offers compared to the other models of the same range. This Samsung has many:
Curved Screen: With the 49-inch screen you will be able to experience a new level of gaming higher than anything you have experienced before. You will have a peripheral vision that will allow you to feel inside your video game.
QLED Panel: You will have a higher image than normal because you will achieve a sharpness and a fluidity never seen before. With the QLED Panel you will reach a new level of resolution with bright and realistic shades and tones. Enjoy stunning gameplay scenes with precision in every detail.
1ms Response Time: Identify and catch your enemies with an unbeatable response time, it is so fast that you can act instantly.
G-Sync support: With G-Sync support, you will synchronise your GPU and panel in sync, eliminating cuts, screen lag, and image tearing.
Resolution: It incorporates a resolution 5120 x 1440p which will allow you to immerse yourself in your favourite game.
Curve Radius 1000R: This wonderful monitor features a Curve Radius of 1000 radians, that is, it matches the contours of the human eye for unmatched immersion.
A very compact design: An elegant, beautiful, and very practical design. It offers all the features to be able to enjoy your favourite video game.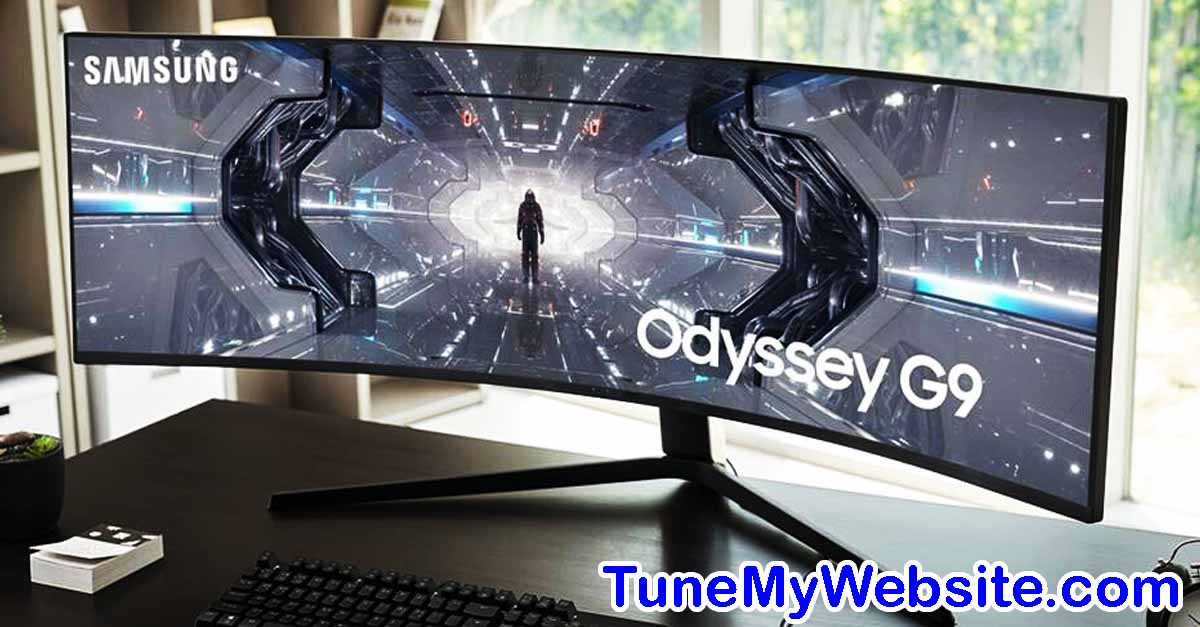 ---
Corporate Away Days Wellbeing At Work delivers your team the opportunity to experience
TEAM AWAY DAYS