IMF warns stock market increasing cryptocurrencies prices synchronized with the stock market, posing new risks for investors.
What does the price of bitcoin have to do with that of Apple or Tesla shares? According to an IMF report more than it might seem: the price of cryptocurrencies is increasingly aligning with stock markets, posing new risks on the horizon.
In the study, conducted by Tobias Adrian, Tara Iyer and Mahvash S. Qureshi, the IMF stresses that the value of crypto assets increased to $ 3 trillion last November compared to $ 620 billion in 2017.
A growth driven by the popularity of cryptocurrencies among both private and institutional investors, despite their high volatility.
Before the pandemic, crypto assets like bitcoin and Ethereum seemed to show little correlation with major stock indices. In fact, cryptocurrency proponents have long argued that bitcoin and other digital assets, being a different asset class from all known to date, could act as protection against sharp swings in other areas of financial markets.
IMF warns stock market increasing cryptocurrencies prices
But, according to the IMF study, the situation changed after the central bank crisis responses in early 2020. U.S. cryptocurrency and stock prices skyrocketed amid global financial conditions and increased risk appetite from investors.
To illustrate this, IMF experts stress that bitcoin returns did not move in any particular direction that could resemble the evolution of the S&P 500 index between 2017 and 2019.
The 60-day correlation coefficient of daily movements (a metric ranging from -1 indicating moving in opposite directions to 1 showing absolute correlation) was only 0.01.
However, that figure soared to 0.36 between 2020 and 2021, a sign that both assets evolved in a more synchronized way, rising or falling in price at the same time. In fact, IMF experts point out that the correlation between the price of bitcoin and stocks has become stronger than that already studied between stocks and other assets such as gold or major currencies.
And that means, according to the IMF study, that the level of diversification of a portfolio when investing in bitcoin is somewhat more limited than previously perceived.
Correlation of IMF warns stock market increasing cryptocurrencies prices
---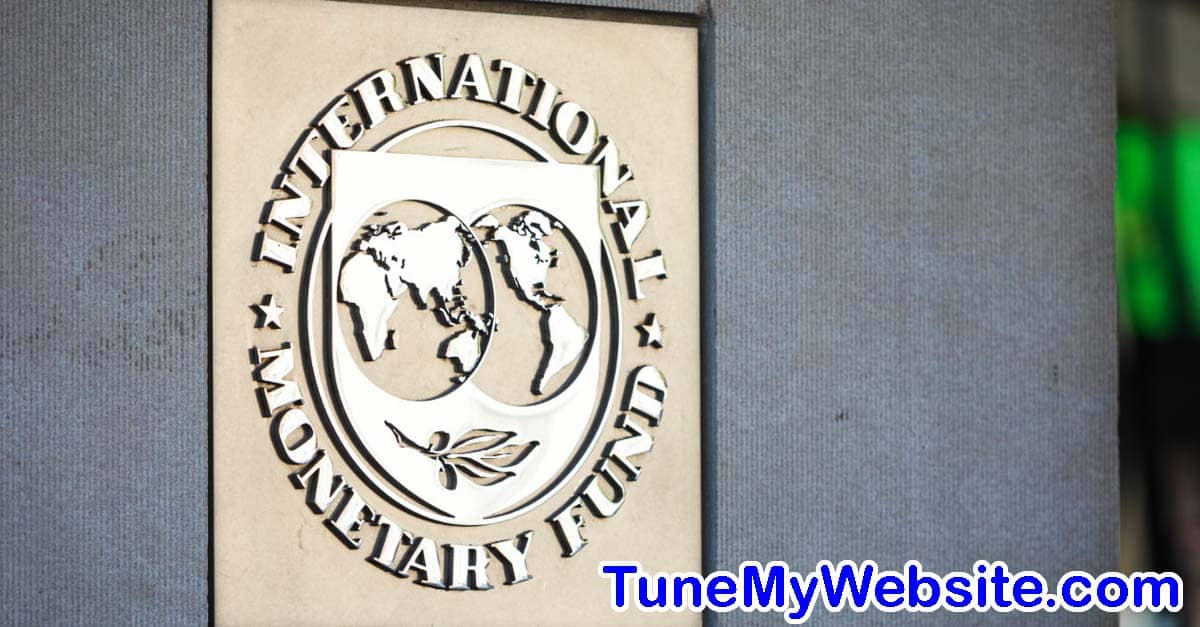 "There is more correlation than some would like between the cryptocurrency sector and more traditional markets," Jack McDonald, CEO of Standard Custody, a company that handles digital asset custody solutions for institutional investors, told Reuters Tuesday.
However, not everyone agrees.
The widespread idea behind bitcoin is that it can act as a safe haven against inflation.
However, the cryptocurrency has dropped more than 30% since its all-time high in mid-November, while inflation has risen to almost its highest level in the last 40 years, in both the United States and Spain.
Meanwhile, the S&P500 index has remained almost flat during that time and, on the other hand, gold-which performs well in times of currency regime changes - has advanced by around 6% in the same period.
JPMorgan comments IMF warns stock market increasing cryptocurrencies prices news
JPMorgan Asset Management's global market strategist Gabriela Santos recently pointed out in a Seeking Alpha podcast that cryptocurrencies have a "super unstable" correlation with other assets, stating that it is difficult to imagine what returns will be like given their high volatility.
The IMF analysis examines prices and volatility between cryptocurrencies and global stock markets and suggests that bitcoin's yield spill overs and volatility to stock markets, and vice versa, have increased significantly over the past two years from the 2017-2019 tranche.
In other words, a sharp fall in the price of bitcoin can trigger investors ' risk aversion and end up causing a fall in traditional stock markets.
In fact, the study argues that bitcoin volatility accounts for about one-sixth of the S&P500's volatility during the pandemic, and about one-tenth of the index's variation in returns. And the contagion in the reverse direction - from the S&P500 to bitcoin-is usually, according to the study's authors, of a similar magnitude.
In the face of signals of the increased correlation between bitcoin and stock market returns, some experts have recommended in recent weeks to focus on other cryptocurrencies. The IMF warns that they have observed a similar behaviour in stable coins,' tokens ' created in order that their value remains stable, so it is linked to other assets.
Study of IMF warns stock market increasing cryptocurrencies prices highlights
The study highlights that tether's spill over effects on global equity markets also increased during the pandemic, although they are still considerably smaller than Bitcoin's, accounting for between 4% and 7% of US equity yield variation and volatility.
Many specialists have valued this new trend of cryptocurrencies to equip themselves with traditional markets, such as Carsten Menke, director of Next Generation Research at Julius Baer.
Menke acknowledged a few weeks ago in Bolsamanía that " when you take into account risk, the difference with traditional assets is reduced and the advantage is much smaller. Although the value of cryptocurrencies has increased considerably in recent years, we believe that the potentially disruptive power of decentralized finance could offer much more potential in the long run."
"We believe that cryptocurrencies are only suitable for investors who have the ability and willingness to take on the related risks," he added.
The study notes that crypto assets are no longer outside the financial system, given their volatility, relatively high valuations, and growing financial stability, especially in countries where cryptocurrency adoption is widespread.
In this way, the IMF believes that the time has come to " adopt a global and coordinated regulatory framework that guides national regulation and supervision and mitigates the risks to financial stability arising from the cryptocurrency ecosystem."
"Such a framework should encompass regulations tailored to the main uses of crypto assets and establish clear requirements for regulated financial institutions regarding their exposure to and commitment to these assets," the IMF adds.
Share our article IMF warns stock market increasing cryptocurrencies prices !
---
Corporate Away Days Wellbeing At Work delivers your team the opportunity to experience
TEAM AWAY DAYS