The European Next Generation EU funds distribution: what the tourism sector expects and what is the key to its adoption, according to experts.
European funds are one of the keys that will drive economic recovery after the impact of the coronavirus crisis.
Since the arrival in Spain of the European Next Generation EU funds of 140,000 million euros was announced, our country has been the first to receive the approval of its Recovery, Transformation and Resilience Plan, as well as the first to receive such disbursements.
During his visit to the international tourism fair (Fitur) this Friday, the President of the Government, Pedro Sánchez, has announced that he will launch in March a second call of 720 million euros of the tourism sustainability plan, which consists of a total of 1,858 million euros destined to modernization and competitiveness programs for companies in the sector, of which 615 million were already called in 2020.
European Next Generation EU funds distribution
"It is a confirmation that the implementation of European funds continues its marked course, developing the transformation of the tourism sector," said the chief Executive.
"Now we have public resources in these 6 years to make the leap in quality and make the tourism sector even better than before the pandemic," he added.
In 2021, tourism GDP totalled 88,546 million euros, 42.8% below pre-pandemic levels and with levels like those of 2003.
According to the president, these funds will allow to make a "better and more competitive" sector and has assured that the Recovery and Resilience Plan will allow to create more than 200,000 jobs between 2021 and 2023, and another 100,000 indirect jobs, thanks in turn to public-private collaboration.
"We can be in a previous stage of maximum splendour of Spanish tourism", he stressed.
Likewise, Sánchez stressed that in the General State Budget for 2022 1,817 million have been planned for this sector: 35% more than the previous year and "the highest figure that the State Administration has ever committed".
Despite this, large companies in the sector have been overly critical of the distribution by territorial criteria to finance small projects that will hardly serve to transform the national tourism industry.
What is more, during the 11 Forum Exceltur last Tuesday, Gabriel Escarrer, president of Exceltur, and executive vice president and CEO of Meliá Hotels International, expressed his "deep disappointment" and criticised the fact that the institutions have only one account of territorial criteria and not listen to the companies for the award of the first tranche of € 615 million.
---
Tourism projects under the European Next Generation EU funds distribution
" This opens the door for any municipality to request Next Gen funds for tourism projects of remarkably diverse nature and size, dispersed and with little or no transformative potential on the competitiveness of the country, " said Escarrer.
For that reason, the director urged that this approach be reconsidered by a more transversal and tractor of competitive transformations before the arrival of the next two tranches of funds for 2022 and 2023.
On the other hand, he insisted that European funds are the greatest "opportunity for tourism policy in the history of Spain" and therefore have raised the need for Spanish tourism to have at least a large PERTE (Strategic Project for Economic Recovery and Transformation) specific to tourism.
"We sincerely believe that we cannot afford an unproductive or purely political distribution of Next Gen funds, based on local quotas and minor or strategically inconsistent projects, without the participation of the most committed tourism business, lately absent from key decisions in their selection and governance," he said.
Escarrer emphasized public-private collaboration so that the executive considers the demands of the tourism sector. The hotelier believes that it could begin to apply as soon as possible " starting with the management of several agencies dependent on our Ministry such as Turespaña and Segittur."
Hotels with access to European Next Generation EU funds distribution
During the celebration of a round table organized by the Hotel Technology Institute, important agents of the sector have talked about the current situation of these funds.
Enrique Martínez, president of Segittur, recalled that Spains access to European Next Generation EU funds distribution has cleared the doubt of whether there will be funds before anyone else.
Asked why do so that the calls are a success and reach the maximum number of companies, Martínez said that, to prepare the aid, from the administrations has spoken with the tourism sector to detect needs.
"We have to do more things, and everyone has had a very bad time, but things have been done well too," he said.
Despite this, Martínez has assured that he has never done something as difficult as what he will have to do from now on: "We must have the will that this has to move forward, because the whole country needs it, not only the sector. It's a big challenge."
For his part, Enrique Serrano, responsible for the tourism part of AMETIC, has pointed out that we must be glad that there has never been so much public-private collaboration.
Enrique Serrano comments European Next Generation EU funds distribution: "There are many people who have been working on plans to convert the industry for a long time. The real game starts now, in January. Last year was a preview, " he added.
On the other hand, Martínez has pointed out that it is normal that there is some concern about the management of public funds because the "historical is not brilliant". Despite this, he considers that it is being done well and that the important thing now is that all that investment reaches the entire tourist ecosystem
"The game starts now. We risk it with a particularly good execution and perfect governance, " he said. "We have to be optimistic because there is dialogue and collaboration, we have all the ingredients for this to go well."
During her speech, Rocío Luque, head of the tourism area at FI Group, an expert consultant to request aid from European Funds, insisted on the importance of anticipation: "It is very important to be able to prepare and know who will be your allies in the project".
Luque recalled that many companies in the tourism sector, beyond the technological ones, were not familiar with these route sheets that bring them closer to getting these subsidies.
"Being able to educate those companies about how that financing ecosystem works is the most important thing. Before many important points were not known that are prior to the call itself. To be able to make a successful project is especially important the work of before", he stressed.
Juan Jesus Garcia, head of institutional relations at AMADEUS Group, has pointed out that the real value of European Next Generation EU funds distribution is that the funds will bring is that they allow you to achieve a goal.
Now that the year begins with calls for "last mile" digitalization projects or Digital Kit, the speakers have insisted that the most interesting thing for there to be success in the calls in a previous preparation.
"Pedagogy is especially important. Not everyone has all the information, even though it is available, but we cannot blame them. There is also a matter of semantics, nomenclature, which is our fault", Serrano added.
"If there is no adoption, all this is useless, as it has happened with RADARCOVID. We will do everything possible so that this does not happen to us and that these aids reach the maximum number of destinations and companies," Serrano said.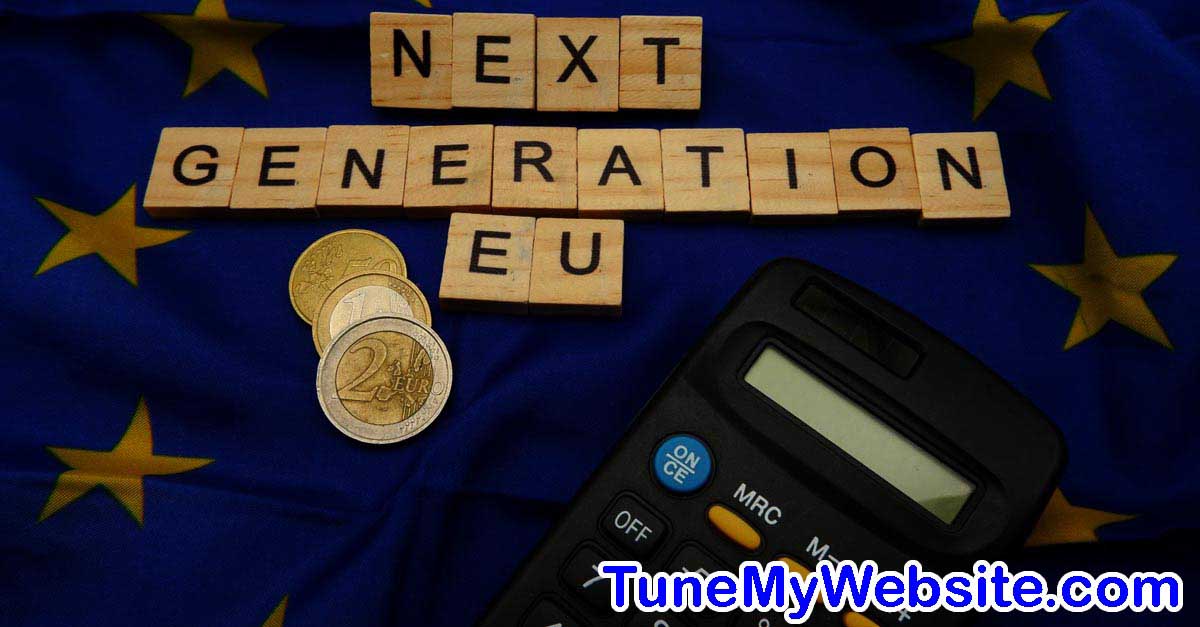 ---
Corporate Away Days Wellbeing At Work delivers your team the opportunity to experience
TEAM AWAY DAYS