Translated books are offered by TuneMyWebsite, an affiliation of digital marketers, photographers, graphic designers, social media influencers and website developers that aims to revolutionize the world of digital marketing by providing accessible and efficient services to small and medium-sized businesses in Europe . We are starting our business and will offer services that will help companies by conducting market research for the launch / publication of their products and / or services. helping them create a unique and powerful brand identity; create websites that will occupy top positions in search engines such as Google, Bing, Yandex and even Baidu; optimize these websites for SEO so that they get some of the free traffic from the same search engines; and if they are looking for more traffic and sales of their products / services, organize SEM campaigns; Organize brand awareness campaigns via social media and increase performance through weekly reviews.
We currently reach more than 50,000 Twitter subscribers and 1,000,000 Facebook followers and have helped hundreds of small and medium-sized businesses to increase their customer base tenfold by helping them reach the top search engine rankings.
Do you need help? Get in touch on our Facebook page!
---
TRANSLATED BOOKS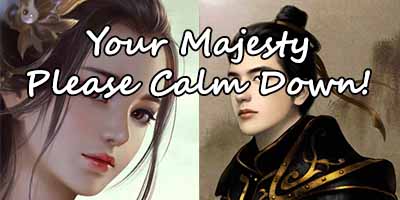 Our Translated Books
---
Your Majesty, please calm down
As a eunuch, Tian Qi's ba zi * was harder than the gold-plated diamond drill. Although his ba zi easily put an end to three consecutive masters, the emperor did not fear being the next victim and had it served at Qian Qing Palace.
Although his majesty looked like a handsome man, his behavior was more like a thug. Once, the emperor touched the belly of Tian Qi and began to marvel at the amazing flatness of the region ...
* Term a Feng Shui term that refers to the date and time of birth, or the fate with which one is born ... (summary of Novel Updates) <read here>